Raising awareness of conservation
The end of the year is approaching and the rain is coming; an ideal time to raise awareness of the reserve's conservation and its usefulness in providing resources essential to their well-being.
This month, several activities were proposed to the 4 communities bordering the Concession: discovery of economic alternatives to conservation, debate on the preservation of forest resources, environmental animation for children and visits to plots for farmers aiming to valorise the available resources. A varied programme which reached around 70 adults and 50 children and which notably allowed the planting of 430 endangered trees in schools or on the plots of interested producers: quinilla colorada (Manilkara bidentata) cedro (Cedrela odorata) cumala colorada (Virola sebifera).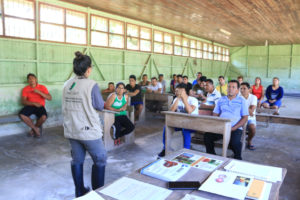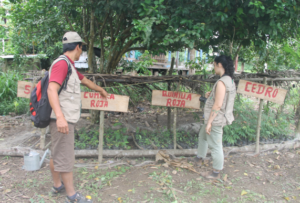 Steffanny (forestry engineer) spent a month with them and will return next year to continue the work in a sustainable way.