Yves Rocher Foundation awards ceremony for the winners of the TERRE DE FEMMES 2021 competition
Terre de Femmes has awarded nearly 500 women in 50 countries over the past 20 years. And at the time of the anniversary edition of the prize, it is the president of the association Biodiversité-Amazonienne, Lotty Morey, who is awarded the 2nd prize.
The Yves Rocher Foundation has been committed to preserving biodiversity since 1991, and is launching the first edition of the Prix terre des Femmes, rewarding the commitment of women acting in favour of the environment.
"Lotty is committed on a daily basis to the protection and conservation of the environment of the Yanayacu-Maquia nature reserve, a treasure trove of biodiversity located in the Peruvian forest. Since 2006, Lotty has planted more than 30,000 trees of endemic species with local communities."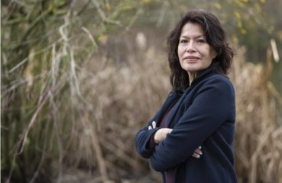 More than just the possession of a prize and the benefit of financial support, Lotty becomes part of a committed community: regular meetings, workshops, gatherings around thematic conferences, mornings of sharing with other structures, the Terre de Femmes community is a form of empowerment for women.
Lotty travelled to France to collect her award together with her co-winners, Naomi Flaga-Madegan and Joanne Boachon.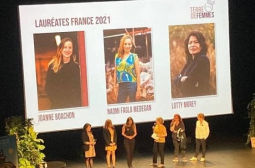 The replay of the ceremony is available here.